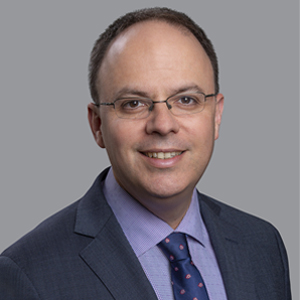 Admissions and Appointments
Appointed Senior Counsel: 2019
Admitted as a Barrister: 2005
Admitted as a Solicitor: 2000
Degrees and Qualifications
BA (UNSW)
LLB (UNSW)
LLM (USyd)
BarADR Approved Arbitrator
e: foreman@pghelychambers.com.au p: (02) 9224 9770
Ross Foreman is a commercial barrister. He is regularly briefed in commercial litigation in the NSW Supreme Court (including in the Commercial List and the Corporations List) and in the Federal Court.
He has extensive experience in contract disputes, corporations matters (involving insolvencies and schemes of arrangement), class actions and litigation involving banking, financial services and financial products.
Recent examples include:
successfully defending a non-executive director in proceedings involving alleged breaches of duty arising out of the collapse of ASX-listed retailer Dick Smith: DSHE Holdings (Receivers & Managers Appointed) (In Liquidation) v Nicholas Abboud (No 3)[2021] NSWSC 673; and                                                    
successfully appearing for an international financial services broker in proceedings involving breaches of contract, inducing breach of contract and alleged misleading conduct: GFI Australia Pty Ltd v Matthew Cotton [2021] NSWSC 656.
Ross has acted for many ASX-listed companies and liquidators, and has been included in the Australian Financial Review's Best Lawyers in Australia for Commercial Law and Litigation since 2017.
Ross also appears in employment law matters, predominantly in relation to the termination of senior executives, employment contracts and restraints of trade.
Areas of Practice
Banking, Financial services and Financial products
Commercial and Contracts
Corporations
Employment
Equity
Insolvency
Schemes of arrangement
Class actions