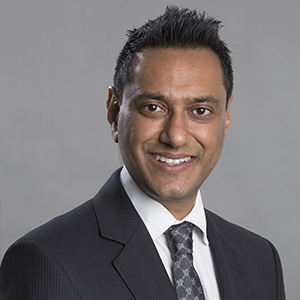 Admissions and Appointments
Admitted as a Barrister: 2008
Admitted as a Solicitor: 2000
Degrees and Qualifications
University of New South Wales LLB
University of New South Wales BCom
e: ahmed@pghelychambers.com.au p: +61 2 9224 9772
Shahan Ahmed is a commercial barrister with expertise in Commercial, Building and Construction, Equity, Insurance, Professional negligence and Insolvency matters.
He regularly appears in the Federal Court of Australia, Supreme Court of NSW, District Court of NSW and the NSW Civil and Administrative Tribunal (NCAT). He also has extensive experience in Alternative Dispute Resolution (ADR).
He appears both at first instance and on appeal. He appears both led and unled.
Shahan's clients include Allianz, QBE, CGU, Suncorp and Law Cover, appearing on their behalf in building & construction, product liability, property matters (in particular fire related matters) and professional negligence. He also appears regularly for the NSW Self Insurance Corporation (SI Corp). He acts for doctors who have professional disciplinary proceedings brought against them by the Health Care Complaints Commission appearing the Occupation Division of NCAT. He has also acted for solicitors, engineers, accountants and other professionals in professional negligence matters.
Prior to being admitted to the Bar in 2008 Shahan was a solicitor with 8 years' experience in commercial litigation at both Baker & McKenzie and Watson Mangioni. He holds a Bachelor of Commerce and Bachelor of Laws degrees from University of NSW with 1st class Honours.
Areas of Practice
Building and Construction
Commercial
Contracts
Equity
Insolvency
Insurance
Professional negligence
Professional disciplinary proceedings
Property
Articles, Cases & Publications
Shahan's experience includes the following select cases:
The Owners SP 72739 v Allianz Australia Insurance Ltd (2017): Supreme Court led by Lynch SC. Construction/ Insurance. Acting for Allianz defending a claim in excess of $10M.
The Owners SP 87413 v Hinderry (2017): Supreme Court. Unled. Construction/Insurance. Acting for CGU in recovery proceedings against developers.
Peter Holmes Investments Pty Ltd v Tadros Holdings Pty ltd (2017): Supreme Court led by Kidd SC. Property. Partnership dispute.
The Owners SP 87265 v Tony Saaib (2017): Supreme Court. Unled. Construction. Acting for Owners Corporation.
In the matter of Bishay Developments (2017): Supreme Court led by Kidd SC. Corporations Act. Oppression.
Halal Certification Authority Pty Ltd v Florida Cheese Pty Ltd (2017): Federal Court led by Heerey QC. Trademark dispute.
QBE Insurance (Australia) Ltd v iRoofing Pty Ltd (2017): District Court. Acting for QBE. Construction/ Insurance. Recovery proceedings against subcontractors.
John Scully Financial Services Pty Ltd v Key Solutions Group (Accountants and Business Consultants) Pty Ltd (2017, Supreme Court). Listed for 7 days before Slattery J, settled. Dispute between financial planners. Claim for breach of Confidential Information.
Hakea Holdings Pty Limited v Denham Constructions Pty Ltd [2016] NSWSC 1120: led by Katekar. Construction. Building and Construction Industry Security of Payment Act claim.
Domain Paper (Australia) Pty Ltd v Galloway [2015] FCA 406 (2016): Federal Court in Melbourne/Sydney before Murphy J. Commercial – $4M claim against former directors alleging 'phoenix scheme' and asset stripping.
Casaclang & Ors v Wealthsure Pty Ltd [2015] FCA 761: Federal Court before Buchanan J. Corporations Act – successful claim $2M acting for 10 applicants against financial planning company for negligence; misleading & deceptive conduct; and breach of Ch 7 Corporations Act Financial Services provisions.
UPL Australia Ltd v UTI (Aust) Pty Ltd [2015]: Supreme Court. Commercial – $1M claim against customs broking company for professional negligence for failing to advise applicable stamp duty for importation of agrochemicals.
Norfeld Pty Ltd v Watermark Patent Attorneys [2014] NSWCA 408; [2014] NSWSC 992: NSW Court of Appeal. Appeal – denial of natural justice and procedural fairness. Successful defence acting for patent attorneys.
Raphael Shin Enterprises Pty Ltd v Waterpoint Shepherds Bay Pty Ltd [2014] NSWSC 743: led by Ashhurst SC in 10 day trial in the Supreme Court before Sackar J. Equity – Contracts. Successful defence of $2.5M claim.
Owners Corporation SP 67635 v Metlej Developments Pty Ltd [2014] (settled) – acting for BIGCorp defending $3M claim by Owner's Corporation for building defects.
NL v AL [2013] NSWCA 224: unled in the NSW Court of Appeal before Meagher, Barrett and Emmett JJA. Costs – Calderbank offer.
In the Matter of Mempoll Pty Ltd, Anankin Pty Ltd and Gold Kings Pty Ltd [2013] NSWSC 301 before Brereton J. Led by Grieve QC. Commercial – valuation of shares of company.
In the Matter of Rissalah College Limited [2013] NSWSC 158 unled before Black J in the Supreme Court by NSW. Corporations Act – derivative action proceedings – allegations of misappropriation of school principal – reported in The Australian.
Mekhail v Moussad [2013] NSWDC: 6 day hearing before Olsson J. Building and construction – defects – balance of contract price – cash payments to builder.
A v N [2012] NSWSC 354: unled in 10 day trial in the Supreme Court. Equity – Incapacity – Unconscionable Conduct – Undue Influence – Contracts Review Act.
Kazar (in his capacity as the liquidator of Techno Build Developments Pty Ltd) v Kargarian 284 ALR 237; (2011) 197 FCR 113: led by Bowne SC, appeared in the Full Federal Court before Greenwood, Rares and Foster JJ. Insolvency – Unfair Preference -Uncommercial Transaction – Costs – Pre Judgment interest.
Zhao v Goodman [2011] FCA 1438: successfully appeared for the respondent, instructed by BIGCorp before Nicholas J in the Federal Court. Bankruptcy – home warranty insurance appeal.
Towler v JMCT Pty Ltd [2011] NSWSC 1370:successfully appeared for the appellant, instructed by IAG, on appeal from an error of law for a Magistrate's failure to give reasons.
Mastronardo v Lin 2011/92021 (Local Court Judgment) instructed by IAG – successfully appeared for the defendant in a motor vehicle accident matter.
The Owners – Strata Plan 58360 v Building Insurers' Guarantee Corporation (2011) 270868/ 2005 5 day hearing before Hammerschlag J – settled at Hearing – instructed by BIGCorp.
Fleming v David Price Building Services Pty Ltd [2011] NSWCTTT 616 – appeared for the builder in 4 day hearing defending a defective works breach of statutory warranty claim.
Kazar (in his capacity as the liquidator of Frontier Architects Pty Ltd) (in liquidation) v Kargarian & Anor (2010) 81 ACSR 158: unled in 5 day trial before Flick J in the Federal Court, Canberra. Successful defence of a $2million unfair preference claim.
The Owners Corporation Strata Plan 61896 v Multiplex & Building Insurers' Guarantee Corporation – Supreme Court – matter settled – building and construction.
ABB Australia Pty Ltd v BlueScope Steel Pty Ltd – Supreme Court (led by Leopold SC, instructed by Minter Ellison) – September 2010 – building and construction – settled at mediation.
Beacoup Holdings Pty Ltd v Orica Australia t/as Dulux – Supreme Court (led by Lever SC) – June 2010 – $2m breach of franchise agreement – settled at mediation.
Liability limited by a scheme approved under Professional Standards Legislation.